Home

Keynotes

Concerts

CD's

Wolf Trap CD's

Contact
Questions or comments?
Please e-mail us.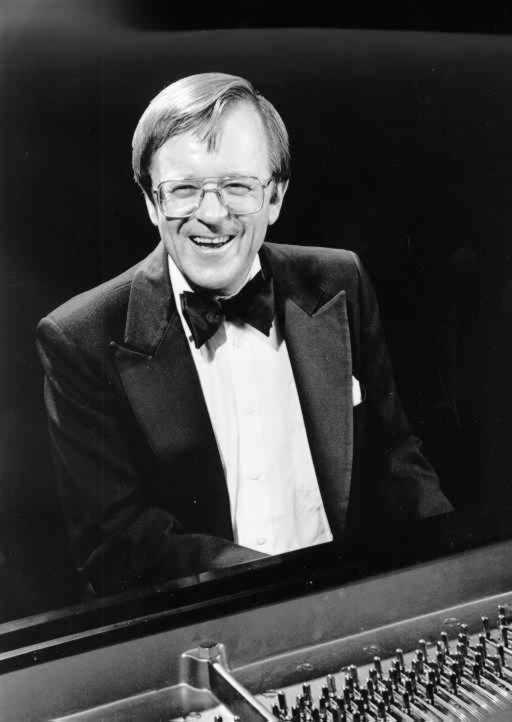 John Eaton is Washington D.C. pianist extraordinaire. Considered one of the foremost interpreters of American music, Mr. Eaton offers a unique combination of ultra-tasteful jazz and fascinating observations. Pianist, vocalist, musicologist and humorist - John Eaton is one of America's true musical treasures. A graduate of Yale University and a student of renowned classical teacher Alexander Lipsky, Eaton has been performing professionally for more than 30 years. He was named to the Steinway Concert Artist roster in 1988.
From shows at smoky jazz clubs to a command performance in the East Room of the White House, he has appeared both as a soloist and with such legendary artists as Zoot Sims, Benny Carter, Clark Terry, and Wild Bill Davison. He is a featured player at the Kool Jazz Festival and a mainstay of the Smithsonian's Performing Arts Jazz series.
For twelve years, Eaton has given more than 200 sold out lecture/concerts for the Smithsonian Institution on American popular song both in Washington, D.C. and around the country. The series was broadcast nationally on National Public Radio and Radio Smithsonian. In addition, John Eaton has taped a television series on American popular song and great American songwriters. The first two programs on George Gershwin and Duke Ellington were broadcast nationally on public television.
In a typical concert Mr. Eaton performs music from the vast treasure trove of American popular song and jazz. Among the great American composers he brings to life are Cole Porter, George Gershwin, Fats Waller, Hoagy Carmichael, Duke Ellington, and Harold Arlen.
Mr. Eaton's keen insight, immaculate musicianship and extraordinary pianistic talent continue to earn him the highest accolades from music critics, listeners, and fellow musicians.